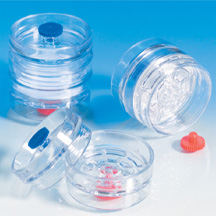 37 mm 에어 모니터링 카세트
37 mm diameter meets NIOSH and other regulatory requirements for industrial hygiene sampling using
vacuum filtration.
0.8 μm GN-4 Metricel® membrane has a low fiber background count. It is widely accepted for air monitoring of fibers, asbestos fibers, and metals.
Choose from two- or three-piece units.
Disposable after a single use or may be reused.